Writing Tips for Everybody
Whether you're writing articles, blog posts, a book, or cre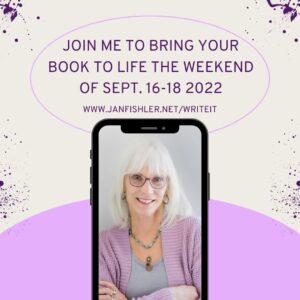 ating social media content, at some point, you're going to write.  Writing is something we've all been doing since grade school. Some of us love the process and other see it as a necessary evil. I'm one of the people who loves to write mostly because it helps me organize my thoughts and communicate them to my tribe.
Sometimes, when I have a problem to resolve, I write for my eyes only. I take a few deep breaths, put pen to paper, and let the words flow without regard to grammar, syntax, or structure. This is how I tap into my subconscious to see what's really going on. I'm often surprised at what shows up. If you try this, start by asking a question. The subconscious loves to answer questions. For example, the topic of this blog post is Writing. But, the question I asked before I started writing was, "What writing tips can I share with LinkedIn readers?"
I offer offer a course designed to help people bring their book to life (Bring Your Book to Life). Last night I attended an eWomen Network meeting where I was sharing information about the writing course and I realized that the process I share over a weekend works for more than books. The list of chapters and the bullet points to be covered work for more than books.   Articles, blog posts, social media content–even speeches–can be the focus. One women shared that her first book was actually a collection of blog posts.
Getting back to the purpose of this post: Here are three tips that will help you write anything.
Think about your audience and what you want to tell them. It is much easier to think than it is to write. I'm a huge fan of mind maps, but traditional outlines and bullet points also work. I also use 3×5 cards to capture thoughts because they are easy to organize. What does your audience need to know? What is the simplest way to give them that information?
Turn your bulleted points or outline into questions and then answer them.  The subconscious mind loves to answer questions. It's the quickest way I know to crank out content.
Use language that speaks to your tribe. The words you choose to communicate with engineers will be different than the language you use to write an article about dating for teenage girls.
If you have questions about writing anything, please book a call. I can help you get whatever is in your head on the page where it can do some good!
# # #