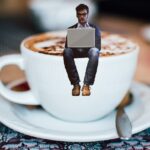 Memoir, "a version of events as the author remembers them." That means there is a lot of wiggle room when it comes to writing a memoir. That's why I like the genre so much. Written in the first person, a good memoir reads like fiction. It's an opportunity to write a story with the added the luxury of hindsight provided by your older and hopefully wiser self.
My birthday was last week and I went to my local bookstore and bought four new memoirs. I spent the weekend reading and finished: a memoir with recipes, a memoir about a women who becomes a fictional character, and a memoir about learning how to "live, learn and thrive outside the lines." I have one left., "the story of a childhood defined by the looming absence of her incarcerated father."  I chose them by title, the look of the cover and the copy on the back cover.  I was not disappointed.
Characteristics of memoir
A good memoir is personal, honest, and sometimes raw. It takes guts to share portions of your life that are flawed and less than perfect.  Experiencing a dark night of the soul.  Sharing it with strangers so they can learn and perhaps grow from your pain and perspective is no easy task. Not all memoirs are like that. Some contain personal memoires that inspire and lift the spirits. All good memoirs take the reader on a journey where the author becomes a good friend.
Read memoirs that "speak" to you.
Before I begin teaching a memoir class, I encourage participants to go to their local bookstore and pick out memoirs that "speak" to them.  Memoirs come in a range of subgenres from celebrity to political and it's best to choose those that might be meaningful to you or at least peak your curiosity.  There is a lot to learn from reading memoirs that have been written and published by real people–individuals who are not necessarily famous. Whenever I read a memoir by a famous person, I can't help but wonder who really wrote the book, whose voice I'm actually reading. I know how this works because I've been a ghost writer and felt guilty about it. I'm a huge fan of hiring an editor, but my rule: the shitty first draft (to quote Anne Lamott) should be your own..
Memoirs on my bookshelf
When I look at the memoirs on my bookshelf, I seem to gravitate towards personal memoirs and those that inspire. After finding my birth mother's family and telling everyone who would listen the unbelievable story (I was sure I'd be on OprahI), I wrote and self published a memoir about being adopted.  I grappled with writing the story as fiction (I didn't want to hurt any feelings), but in the end the memoir genre won.  The book reads like fiction, but contains the facts as I remember them. Is my memory perfect? Of course not, but it was my story to tell and nothing was going to stop me.  Writing the memoir was my way to  make sense of my life and to heal from portions of it.
A few years after I published my memoir, I started teaching memoir classes. Everyone has a story to tell and some people aren't complete until they put it in writing. I absolutely love helping them do it. Maybe you've thought about writing a memoir. If so, reach out and let's talk. I'll help you get started.
Jan Fishler is the author of Searching for Jane, Finding Myself (an adoption memoir), Don't Stop Now: Making the Most of the Rest of Your Life, Flex Your Writing Muscle (365 Writing Prompts), and  PTSD: Lessons From Vietnam. She is a motivational speaker who also teaches writing classes online. More about Jan at www.JanFishler.net