Your Memoir: Just Write It! Course
Live on Zoom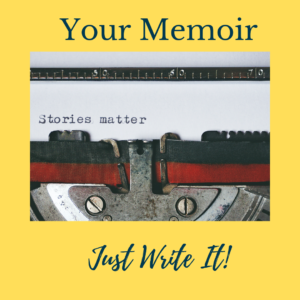 Your life has been amazing—even legendary-- and those stories and experiences need to be shared with the masses—or at least your family and their future generations. Either way, it's time to get those stories out of your head and onto the page.
During the month of August, I'll show you how to tap into your subconscious and make memoir-writing easy and fun.
If family and friends have been encouraging you to write about your life or if you've been thinking about recording your family's history, then now is the time to start.
In four 2-hour sessions, I'll show you how to:
Discover the parts of your story that need to be told.
Collect and organize content.
Bring your characters to life.
Write scenes and dialogue like a pro—all in the comfort of your own home or office.
About the Course
The course content will be divided in to four session each focusing on a specific topic.
Week one:  Strategies for Collecting and Formatting Content;
Finding the Story – How much do your readers need to know?
Week two: Scene and Summary—What to show, what to tell.
Week three: Characters and Dialogue—Making it real.
Week four: Putting it all together.
To help you through the process, there will be examples and worksheets and time for questions and answers. Sharing is encouraged but optional. Participants will also have access to recorded Zoom calls for a full week following each class.
After the Course
You'll be invited to join a private Facebook group where you will receive answers to your questions and get feedback on your writing.
There will also be a weekly Live Zoom Call to talk about your memoir and to provide encouragement and support to help you get it done!
Cost for Your Memoir: Just Write It! is only $199!
Want to talk about your memoir?
Schedule a Free Call
Ready to Go? Email me Jan@JanFishler.net to find out the date and time of the next class
Here's what recent participants have to say…
Jan provides great, accessible strategies for writers to get busy and get writing. Her workshop is a safe environment that is stimulating and motivational. I was able to develop a detailed outline and complete a chapter in my book in 2 days. If you have always wanted to write a book, start with Jan. ~Christy Yates

Jan's Just Write It Workshop was exactly what I needed to get from the idea of writing a book to actually writing a book. Her systematic approach took the overwhelming idea of writing a novel to a realistic road map and I am now well on my way to completing my manuscript - something I had been thinking about for several years but had not gotten past an introduction. She is a great resource - from helping you focus on an idea to publishing and marketing your finished work. I know now I can just write it. ~Hollie Grimaldi-Flores

Jan's workshop on writing was extremely valuable to me as a person trying to write a memoir. She really knows how to support writers on their projects. All of us who attended were surprised by how far we got on our books in such a short amount of time with her guidance. I highly recommend her as a writing coach!
~Misha Montoya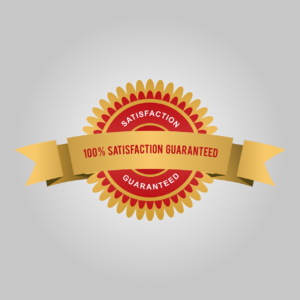 Ready to Go?
Register Now!